Internet, email & text security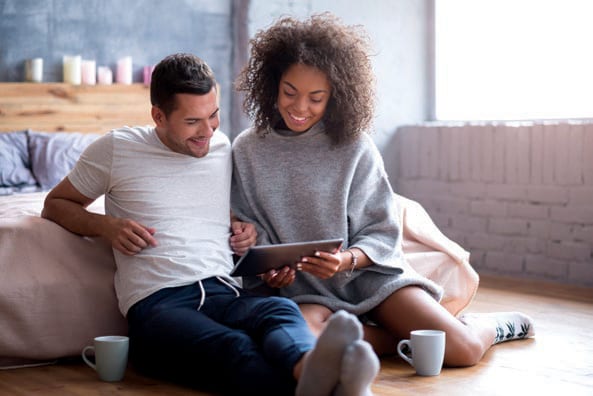 Things to remember on Data Privacy Day…and every day!
Your personal information is important. Stay in control of it and keep it safe. Sounds logical enough, but what do you do when almost every online account requires personal information (such as your name, email address, or date of birth) just to get started? To mark
National Data Privacy Day
(January 28
th
) which encourages us all to know how and where our information is being used and shared, here are a few tips to protect your data every day:
1. Set strong and unique pa$5w0rds for each account.
Keeping your passwords separate between online accounts will help keep them safe and secure. Be sure to also update your passwords regularly.
2. Maintain your mystery online.
Social media platforms tend to update their privacy settings from time to time, so it's important to check them regularly to ensure your information remains private.
3. Lock down your devices.
Your smartphones, tablets and laptops are a direct line of access to your emails, online shopping and bank accounts. Protect them with a passcode or pattern and always lock your devices whenever unattended.
---
Protect your data
It's tough to keep up with the influx of information we share and access across all of our devices. So here are some useful tips to help you protect your data:
Guard your information online. Many of us shop and bank on the web and we have multiple accounts and passwords floating around. Make sure you routinely clear your web browser cache and cookies to remove session ID and credentials that may be stored locally. This is especially important if you've been working on a public computer.
Think before you click. Don't click on any spam or pop-ups in websites.
Be smart while using public Wi-Fi. Public Wi-Fi can be a cozy place for cybercriminals to snoop around if you're not careful. Be cautious if accessing sensitive information such as banking or online shopping over public Wi-Fi.
Visit secure sites. Make sure you see HTTPS at the beginning of the website address and the "lock" symbol, to know that websites you visit are secure.
Stop your digital trash from talking. Your trash might be someone else's gold.  Simply deleting files doesn't mean they are gone. Clear out your computer's Recycle Bins, use applications to make sure hard drives are erased and make sure you shred your sensitive documents.
Turn them on. If your kids are online, use parental controls if available.
---
Every day is phishing season. Don't take the bait!
Phishing refers to a "fake" message that tries to trick someone into unknowingly doing something that puts them at risk.  This can include sharing personal information or downloading viruses, like malware or spyware. 7 questions to ask yourself to help prevent being reeled in by phishing:  ​​
Do you recognize the sender? A hint to a fake sender is when the email address is different and unrelated to the sender's name.
Are there spelling or grammar mistakes? These are common in basic phishing.
Is it (almost) too good to be true? Hover over links to check if the URL looks legitimate before clicking.
Are you prompted for an urgent response or action? Before you panic (and click), check if the URL link uses encryption (https://).
Is there an attachment? Innocent looking files such as Word, PDF or images can be viruses in disguise if downloaded.
Is your personal information being requested? Consider this a red flag immediately. Major institutions such as banks and government services will not request personal information to be sent through email.
Do you change your passwords often? This is a simple yet important way to protect yourself. If you find it hard to remember your password, use password management tools.
You can forward suspicious emails to
abuse@rogers.com
.
---
Smishing-who? Phishing's evil twin
Have you ever received a text message offering "monetary freedom" or a warning about "unauthorized bank charges?" Good or bad, these are just a couple of tactics that scam artists use to lure recipients to click on a text message link and divulge sensitive information. "Smishing" scams got their name because they're similar to Phishing email scams, but are sent via SMS, the technology underlying a typical text message. These scams are moving beyond mailboxes and into text messages.
4 tips to spot Smishing Texts:
Sense of urgency. They may entice to react quickly, whether through a warning or reward.
Too good to be true. Monetary offerings, rewards or job offers that appear enticing.
Strange links or attachments. They may include short links, attachments or images.
Out of the ordinary. Texts from unlikely senders such as banks or companies requesting information, or even a friend that asks something that doesn't sound right.
You can forward suspicious texts to 7726 (SPAM).